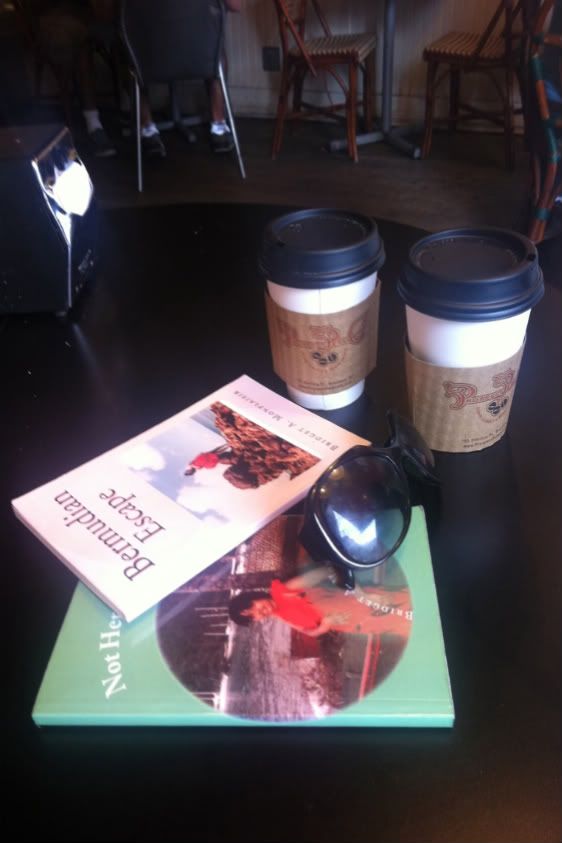 Ms. Monplaisir is an author and just came out with her second book called "Not Hers to Love". Her first book was called "Bermudian Escape". By the way she is my aunt and super proud of her! So I was very excited to seat down with her to chat it up!! :)
Q- What made you want to write a book?
A
- Growing up I always wanted to be an author. I would love reading romance novels like Victoria Holt.
Q- What did you learn when writing these two books?
A
- I was very happy to write my first book. I realized that not only I had to be an author but a business woman (selling, marketing etc.) I had so much fun writing these books, because it was so easy for me to write. I wanted to make the book short so people can read it on the train or on their lunch break.
Q-What would you want your readers to walk away with?
A-
I want readers to enjoy reading this book as much as I enjoyed writing it. I want them to laugh and see it through my eyes.
Q-Would you ever consider turn your book into a movie? (when reading I kept thinking how this would look as a movie)
A
- I would love to. If anything to turn it into a short would be fun.
Q- What was your favorite song growing up?
A-
My story with music was growing up with me and my sister. We would sit next to the radio and write down the lyrics to our favorite songs. I would listen to a lot of country music, especially Jim Reeves and Don Mclean song "Empty chair". Right now two songs I'm in love with are "Walk through this world with me" and "What a wonderful world" by Louis Armstrong .
Q-What do you love about fashion?
A-
I love a simple look very effortless.
Q-Favorite quote?
A
- "Never give up!!"
You can get a copy of the book on Kindle.The link is