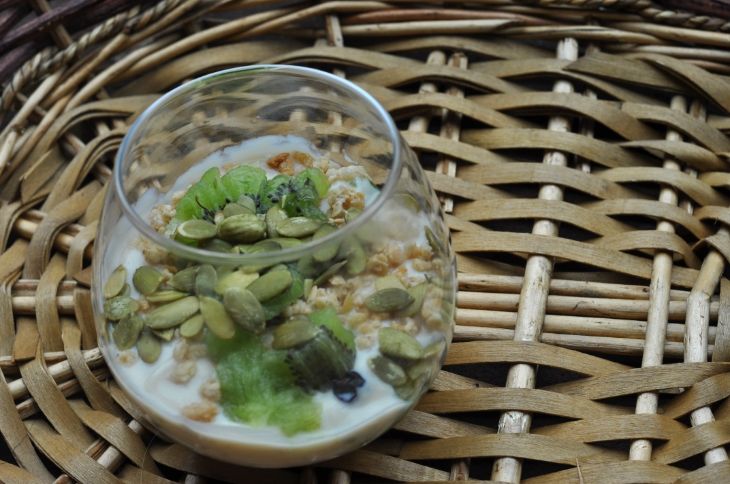 Over the weekend I made a healthy dessert that satisfy my sweet taste buds. Its super simple to make!
Recipe-
Soy yogurt
Flaxseed granola
1 Organic Kiwi chopped
Handful of sprouted pumpkin seeds for toppings
Some benefits of Kiwi-
Helps with digestion, Kiwi contains an enzyme called "actinidain" that dissolves proteins.
Low glycemic crab. Kiwi's low glycemic score means that its sugar won't spike your blood sugar.
Helps fight heart disease.
Alkalizes the body.